Social Networking sites: Individual Cons and Collective Pros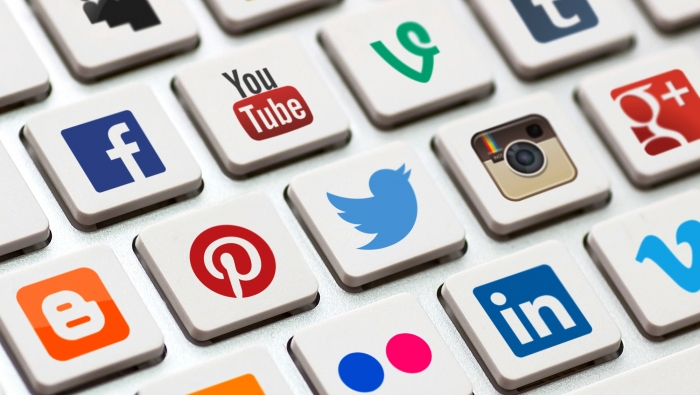 The technological revolution has brought consider able change in the field of communication all over the world. It has contributed to the formation of communities based not on religion, language or nationality, but which rather erase these labels to find common bonds between their members, providing a fertile environment where exchange and communication may flourish of amongst them. It helps them to spread their cultures and identities in their personal pages, to share what they wish with others and keep private what they wish.
Social networking allows people to search for new cultures, customs, traditions and languages. Through the click of a mouse on your computer you can find a friend thousands of kilometres away.Everyone has the opportunity to express their opinions in these virtual communities, as well as the chance to encounter new friends and new cultures.
In light of all this, Hussein Revivalism Magazine made a journalistic inquiry involving experts and specialists in the media to discover the importance of these sites and their impact, be it positive or negative.

The Moral Basis of Communication

Dr. Faàiz al-Hasnawi, University of Baghdad, showed us the basics of how relationship function over social networking, saying "Communication via modern technologies such as social networking sites is important to a certain degree, as long as you know the person with whom you are communicating, and have gained an idea of their convictions and ideas through what they have posted.
"You must understand two important things: first, how you know this person and what the nature of the relationship between you is. Second, the way to make use of social networking sites safer on a technical level. There are various methods and tricks that can be used to prevent details of your identity being discovered by strangers who contact you.

The Ease of Communication Facilitated by Social Networking Sites

Khalaf Karim Ali, who teaches public relations in the Faculty of Information at the University of Wasit said "The social networking sites Facebook and Twitter have became requirements for basic communication, and have an increasing influence on various aspects of the daily lives of individuals, businesses, foundations and governments. The ease of communication which they allow place them at the centre human activity. Any individual or institution can create a website on the Internet through which they can advertise their activities, send messages or comment on social, political and economic topics, reaching out to individuals and government institutions."
He added, "Through these sites people are can benefit in terms of knowledge, reading books and articles online. Meanwhile, the also increase the potential of individuals and organizations to highlight their role in communities and how they meet their social responsibilities and commitments. Social media is contributing to the creation brotherhood and cooperation among various segments of society."

Saving Time

Adnan jalab Mnejil, Professor of journalism at the University of Baghdad, said "One cannot over state the benefits of the pages of social networking sites, particularly Facebook. Through this ideal site we become more able to exchange and discuss news topics with co-workers. I can send many investigations and articles to any magazine or newspaper and get feedback from peers directly without trouble… I can use such sites to communicate news even when shared networks within the satellite channels have crashed."
The Risk of Lacking a Sense of Responsibility

Sheikh Ahmad al-Tai declared, 'Having done extensive research on social networking sites, examining social pages as well as those concerned with political, social, humanitarian, economic and religious matters, I can confidently state that what is beneficial on these sites amounts to 20% of the overall, while the greater part is given over to pointless distractions. This is clearly visible in the indiscriminate way such media are used.
"Many reformist groups' pages on social networking sites exclude you when they don't like your comments or opinions.
"Most of these pages are occupied by futile discussions. In my opinion, these pages do not achieve their stated goals because they are open to being misused by anyone who chooses to do so, be they child, teenager or adult can use it. There is thus created an atmosphere of absent responsibility which detracts from any real benefit to be gained from these[G2] sites."

The Lack of Deterrents to Misuse Increases the Problems

Dr. Ali Shaker said that social networking sites are no different from television or mobile phones; their usage reflects the morality of a person and their core values, be it in a positive or negative light. It may help to enhance a person's education and intellectual development, and is thus considered a potential aid to curing the community of bad habits if used in the right way. On the other hand, if used the wrong way, pages on social networking sites are difficult to purge of defects caused by misuse and errors in management. Consequently, the absence of deterrents and effective regulation prohibiting participants from sharing whatsoever they wish results in several problems arising from the use of social networking sites.

The Necessity of Using Correct Personal Information

Mr. Dhia Majid, Lawyer and legal expert stressed "There is a need to increase control of how people create personal pages. Ideally, people would only be able to create personal page which gave their correct personal information.
By: Salam al-Taee
Translated by: Ali al-Tekmaji